What is the brownish yellow discolouration on my pet's teeth?
Discoloured teeth in dogs and cats
Just like humans, dogs and cats have two different sets of teeth. The first set, known as the deciduous teeth or "baby teeth", erupt between three to six weeks of age. The permanent or "adult" teeth start erupting around three months of age and are all present around six months of age.

The teeth are also very similar in structure to human teeth, with the crown that sits above the gum line and the root which is located below the gum line. All teeth are made up of an outer protective coating of enamel. Enamel is a very hard
Periodontal disease in dogs and cats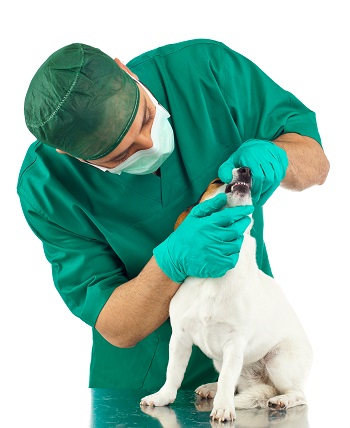 Dental Care
"My dog/cat has bad breath!" This is probably one of the most common complaints vets hear from pet owners. Halitosis (bad breath) can be caused by many things, but is most often related to dental disease.